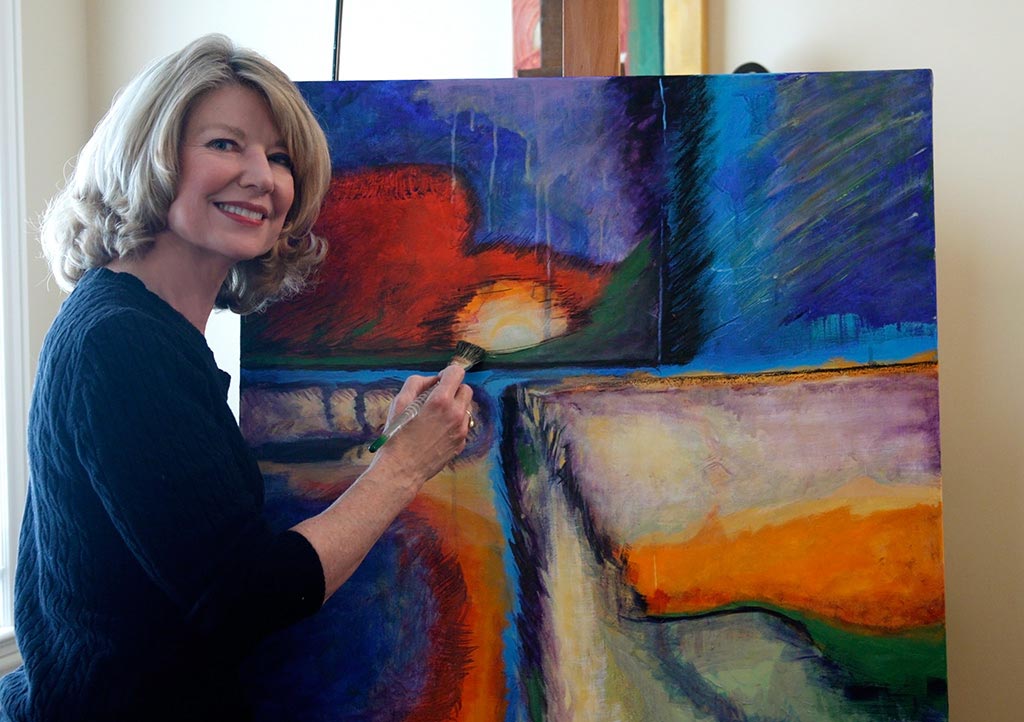 About Me
BS degree in Fine Arts and Art Education
University of Tennessee
Member:
The Arts & Culture Alliance of Greater Knoxville

I have always loved to draw and paint. As a child I spent many hours designing clothes for my paper doll, Doris Day. More than once I had to do a paper over for drawing a design at the top of it. In high school I took art privately from Hazel A. Bobo. In college I majored in Fine Arts. My first two years were at Anderson College, now Anderson University. Blanch Keaton Holcombe, who later became my mother-in-law, was the reason I chose this art department to begin my studies.
At the University of Tennessee, I studied under Whitney Leland and Carl Sublett for more fine arts instruction. I also received a degree in Art Education and taught junior high school for eight years.
In 1992, I bought my first Apple Macintosh computer and began learning graphic arts. I studied under Vida Hashemian at Pellissippi State College. I now do a combination of fine arts and graphic arts.
Most of my work is done in Acrylic with some collage added from computer generated art. I also use my digital camera and Adobe Photoshop to help design my compositions.
Corporate image for companies that are starting up or that need a logo and web images are also things that I like to do with Adobe Illustrator and Photoshop.
Learn more about the my art on my blog, Behind the Scenes.
Jo Holcombe
Knoxville, TN